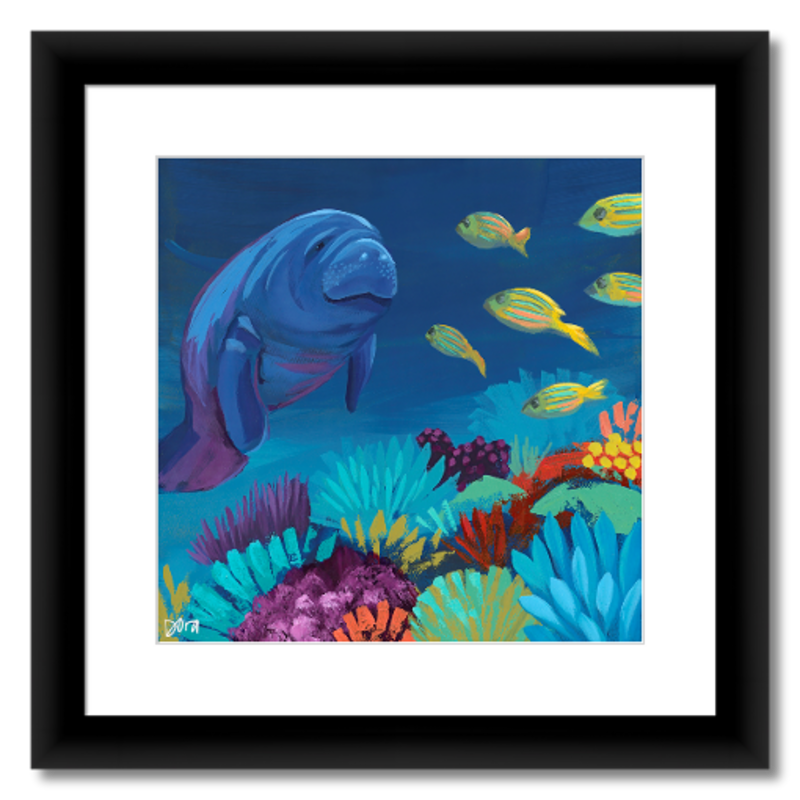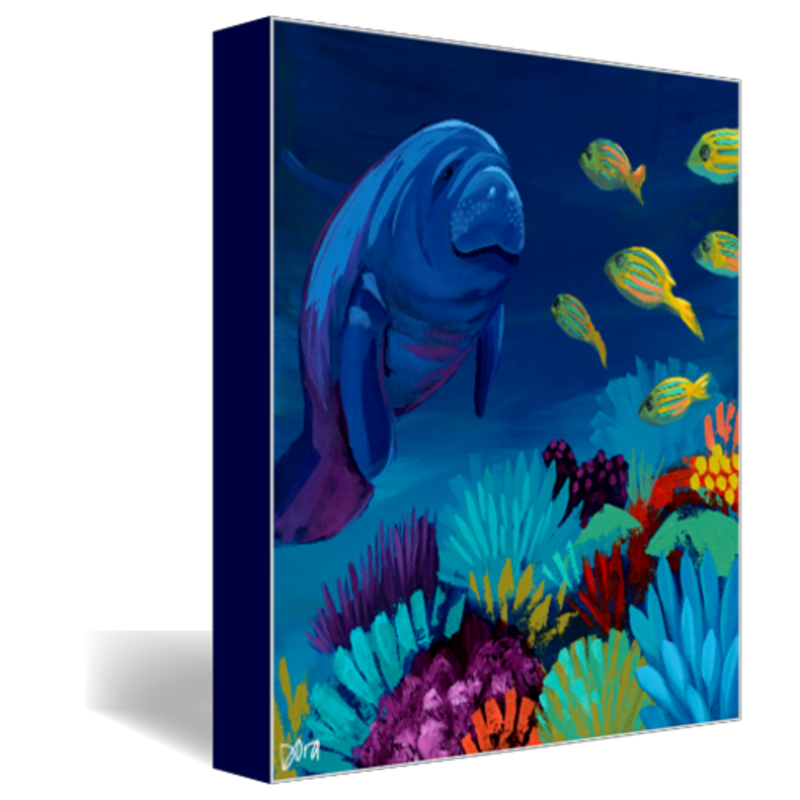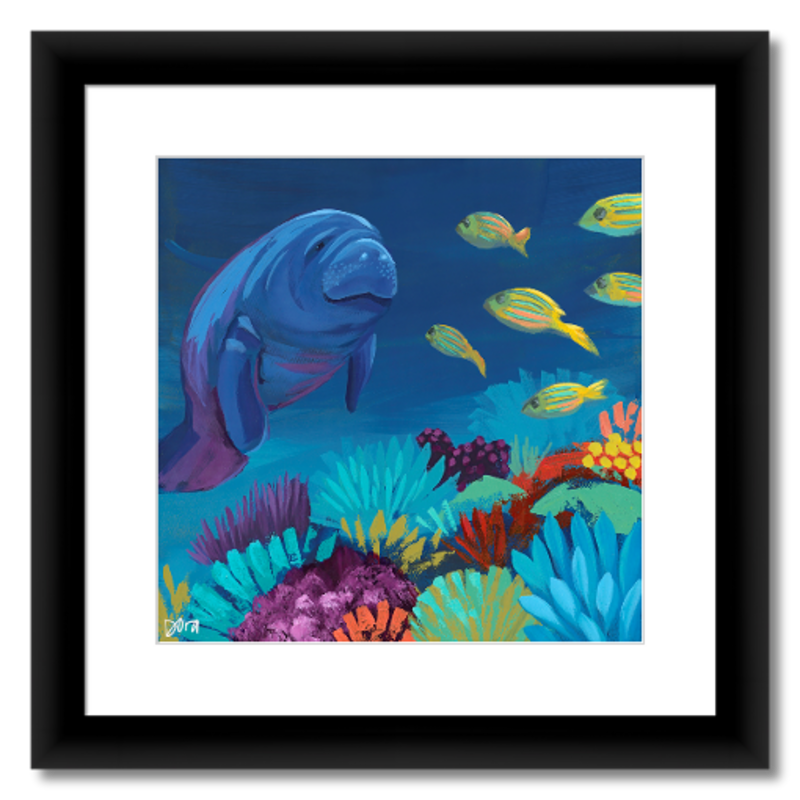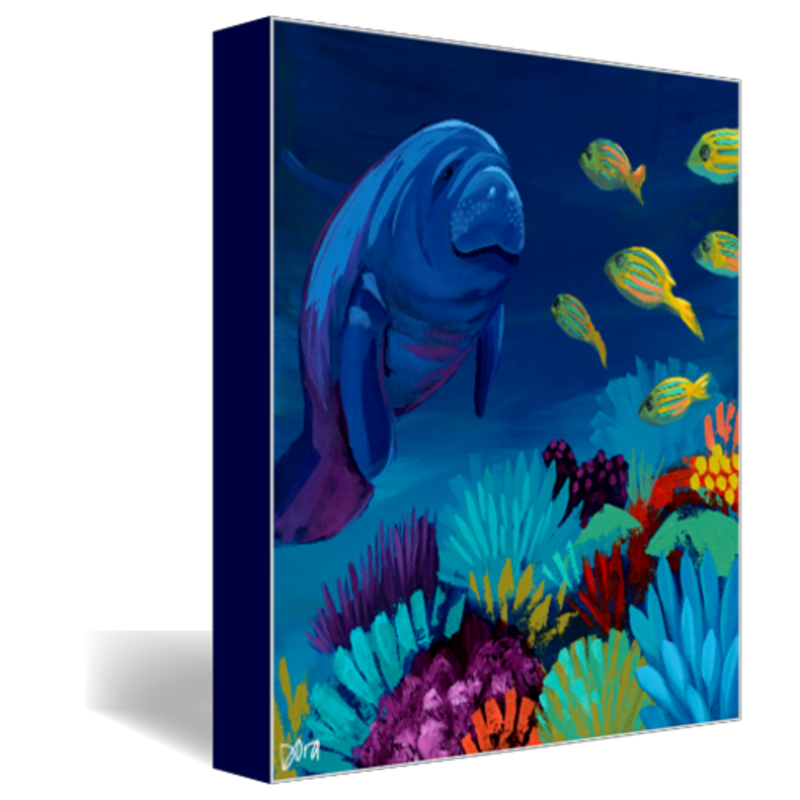 Midnight Manatee
This is a reproduction of Dora's original work titled Midnight Manatee featuring a manatee in a coral reef scene.
Reproductions are printed using archival museum quality pigments, on either 100% cotton paper or 440gsm, OBA free canvas. Dimensions listed are for the actual image only, not including a mat or frame. If ordering unframed, your print will include an extra 1" margin on all sides. Framed paper prints and canvas artwork will arrive with hardware installed, ready to hang on your wall.
Metal prints are crafted from outdoor-safe HD Chromaluxe® Aluminum and include a metal float bracket for hanging.
Profits from this print will be donated to marine habitat protection offshore of Jupiter, FL.
Learn more about the Derek Beckel Reef Project here.
Please allow at least 2-3 weeks for delivery.
Each piece is custom created for each order. Shipping will be calculated at checkout. All sales are final.
Would you like this piece customized?
If you are interested in custom options such as an alternate size, colored mat, or different style frame, please contact us for a quote.
Hi, I'm Dora!
I am an artist, illustrator and graphic designer with a passion for bold color and quirky personality. I love creating feel-good art that makes me smile!
Learn More About Me